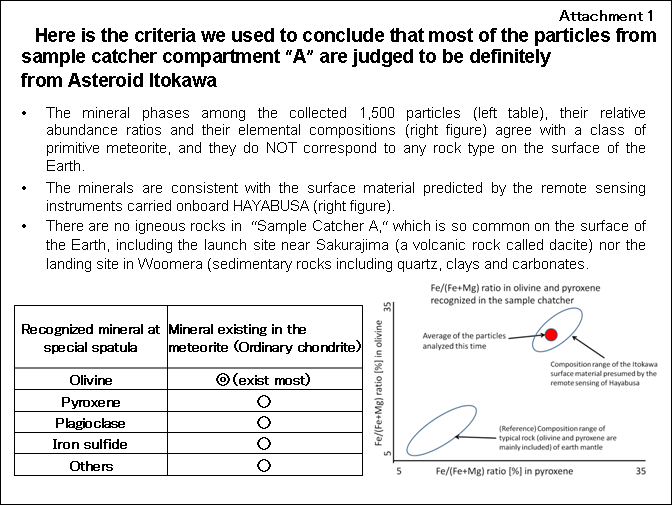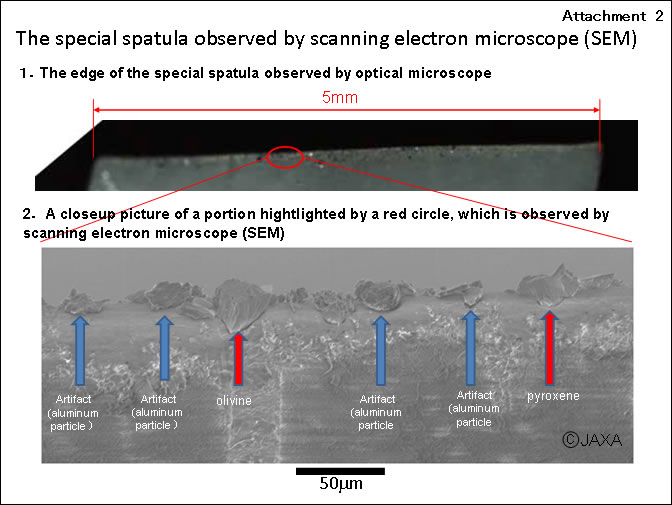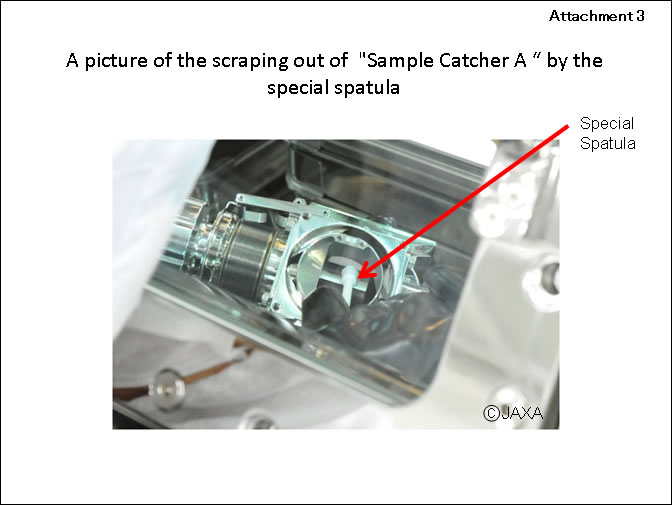 Selections from the
article
...
The Japan Aerospace Exploration Agency (JAXA) has confirmed that the tiny particles inside the Hayabusa spacecraft's sample return container are in fact from the asteroid Itokawa. Scientists examined the particles to determine if the probe successfully captured and brought back anything from the asteroid, and in a press release said "about 1,500 grains were identified as rocky particles, and most were determined to be of extraterrestrial origin, and definitely from Asteroid Itokawa."
Previously, JAXA said that although particles were inside the container, it wasn't clear if they were from the asteroid or if they could be of terrestrial origin (dust from Earth that could have been inside the container).
The particles samples were collected from the chamber by a specially shaped Teflon spatula and examined with a scanning electron microscope. There were two chambers inside the container, and from the press release (in Japanese) it appears all the particles were found in one chamber, Chamber A.
Most of the particles are extremely small, about 10 microns in size and require special handling and equipment. Unfortunately they aren't the "peanut-sized" chunks of rock that the mission originally hoped to capture. This will make analyzing the particles difficult, but not impossible.
Link:
Universe Today
Link:
JAXA Press Release